Omni-Van™ is an innovative 360 degree surround view (AKA 'look-down') camera system that has been specifically designed for LCV's, including delivery vehicles, vans, mini-coaches, motorhomes, horseboxes and mini-buses. Additionally, the system can be utilised for caravans or trailers, with the addition of a digital wireless transmitter and receiver (only £150+VAT, when purchased with a system).
Omni-Van™ Benefits:
- eliminates all blind-spots
- reduces accidents, incidents and false insurance claims
- 7" Mirror Mounted Monitor or 7" dash mounted Monitor options
- DVR also available (2CH or 4CH)
- Cost effective (from £795+VAT, +Installation & Calibration)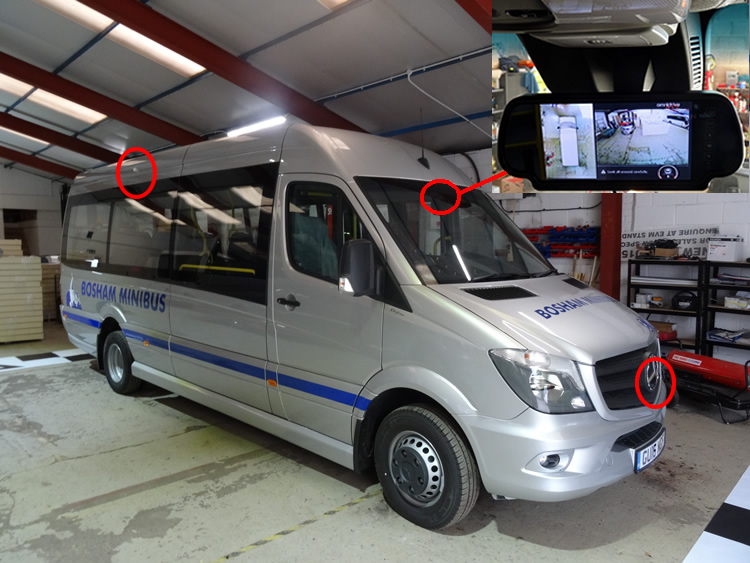 ---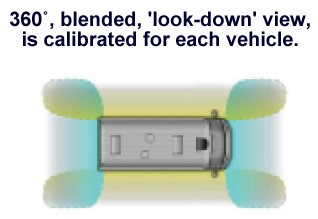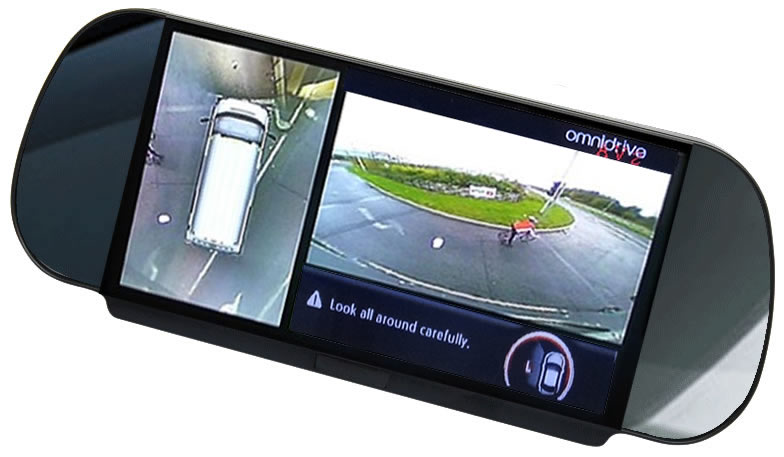 ---
Omni-Van™ is a second generation 360 degree 'look-down' vehicle camera system based on the very successful and proven Omni-Vue™ system. Omni-Van™ ensures that drivers have a complete view around their vehicle and eliminates all blind spots, ensuring that manoeuvring in tight spaces or around the public etc. is very safe and easy. The monitor always displays the 'look-down' view and it also displays an individual camera view, i.e. the RHS camera when indicating/turning right.
---
Omni-Van™ can be supplied with either the standard camera (the same as the left, right & rear camera) or a grille mounted front camera, which is ideal for non 'flat-fronted' vehicles: